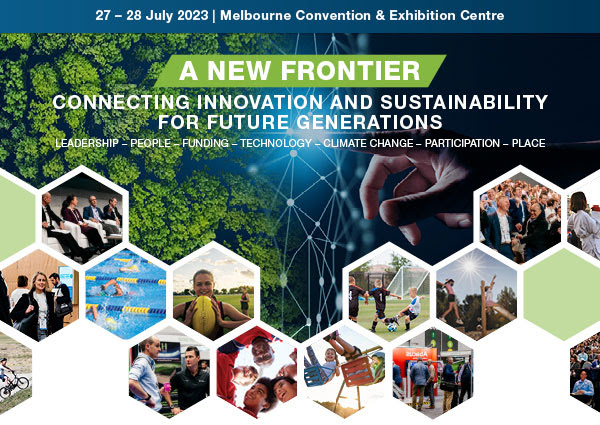 27 – 28 July 2023 | Melbourne Convention & Exhibition Centre
The National Sports & Physical Activity Convention (NSC) returns to Melbourne in 2023 as the largest multi-disciplined conference and exhibition of its kind. With an all-star line-up of national and international speakers from the sport, recreation, play, fitness, health, wellness and government sectors, NSC23 is set to ignite A New Frontier.
THE ONLY INDUSTRY EVENT DEDICATED TO THE IMPROVEMENT OF COMMUNITY SPORT, RECREATION AND PLAY
Join Australia's largest gathering of sports, recreation, play and leisure facilities industry professionals at NSC23.
Committed to tackling the big issues directly impacting our industries future performance and social impact, NSC23 focuses on community sport and leisure facilities, participation, planning for active cities, sustainable and innovative sports grounds, the future of community sport, play and recreation.
With an exhilarating selection of industry experts of unmatched knowledge and quality sharing their global insights to help connect innovation and sustainability for future generations, NSC23 has something for everyone.