The National Sports Convention has launched its new and extended convention program for the 9th – 11th November in Melbourne, with a rebranding to the National Sports and Physical Activity Convention (NSC) and a myriad of new initiatives.
With the support of Sport Australia, Sport New Zealand, Sport Singapore, The Victorian Government, Play Australia, various State/Territory Governments and over 30 peak body collaborators, the focus this year is on a Bold and Sustainable Agenda, exploring innovation, growth and future investment.
The NSC has a stronger focus this year on physical activity post-Covid, exploring how more physical activity and recreation participation, can be embraced by the industry, encouraging a more active community into community recreation and sport participation programs and alignment with sports clubs.
The NSC's reputation for attracting global Thought Leaders continues this year with a range of key global and Australian Thought Leaders including: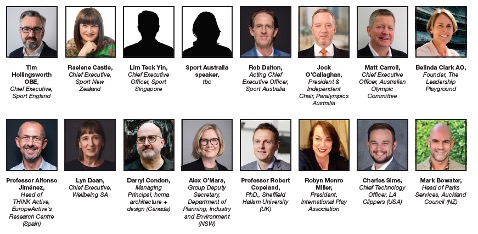 Co-Founder and NSC Curator, Martin Sheppard said "This year's event is excited to expand and bring not only excellent Global Thought Leaders, with the themes around investment, growth and future investment needed for the sector.
In addition, we have over 8 hours of networking time and the integration of the new NSC Academy, like a 'Netflix' for our industry with resources for all registered delegates.  By the time the Convention starts, there will be  over 100 detailed interviews with leaders in the industry, hundreds of insights, research papers and documents to help delegates in their roles."
The NSC registration opens on Tuesday 10th June and with over 30 plus partners and collaborators, we are looking forward to welcoming 500 plus delegates to the Pullman Melbourne Albert Park this November.
Community Sport & Physical Activity Expo
The NSC21 Community Sport & Physical Activity Expo will be more intimate and connected to the conference program and limited to only thirty 3mx3m stands. Focusing on facility design and management, sports technology, sports fields, sports equipment, play, fitness and consultants. There will be insights for everyone to benefit from.
The latest program details are available at www.nationalsportsconvention.com.au
Editors Notes
The National Sports Convention (NSC) has grown since 2016 as Australia/New Zealand's largest and most prominent community sport and recreation convention and expo attracting over 1,500 people annually. Due to COVID-19 challenges, the organisers have worked with its 40+ collaborators to adapt its offering for 2021 and with the continued support of the Victorian Government is hosting this year's NSC at the Pullman  Melbourne Albert Park.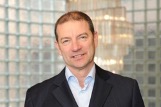 The full NSC Program can be found at www.nationalsportsconvention.com.au. Follow the National Sports & Physical Activity Convention on Facebook and LinkedIn #NSConvention
For further information contact Martin Sheppard, Co-Founder and NSC Curator at martins@smartconnection.net.au or (03) 9421 0133.
Event Details
9-11 November 2021, Melbourne Pullman Albert Park